Wow! Album Crowdfunding at 65% – will you help us make the goal?!
Wow – 65% Funded and Campaign extended until next Tuesday, September 24, 2019!
Have I told you lately how grateful I am for you, your belief in bringing this music out into the world and all your support?! Well I am…in the biggest way.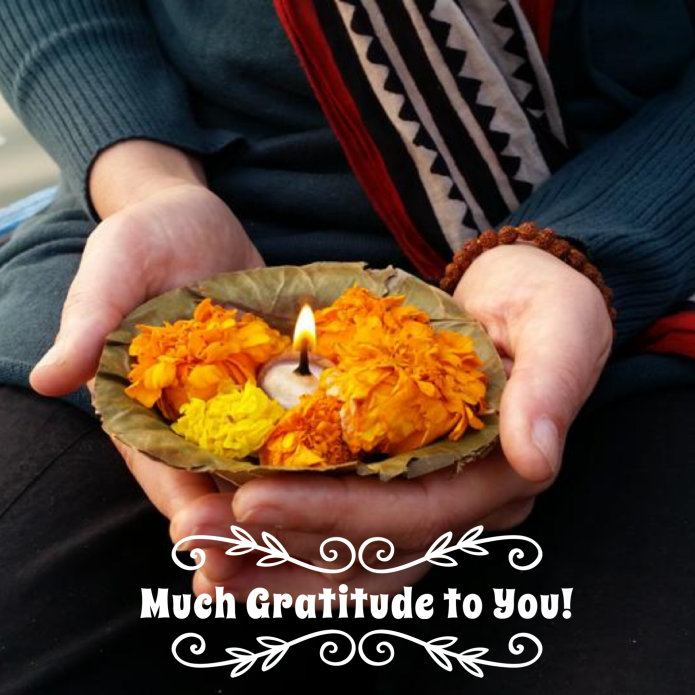 I have some good news! The campaign deadline has been extended by 5 days (to next Tuesday, Sept. 24) in order to share the word even further to a bigger audience and I wonder if I can ask you for your assistance in this regard! We have already raised $16,672 USD by 233 backers and so it is clear to see how much support there is out there! If you feel called to share the word, here are some simple steps for how to do it!
– Share with your friends (by social media or email) with a personal note about why you feel this music is important and how it has touched your life. https://igg.me/at/bmcmorrow
*** important note: Sharing with an actual photo that you can download from my facebook page will allow even more people to see your post. Posts with links only get very little visibility from the FB algorithims.
Here are some lovely examples from my sweet friends (and incredible kirtan artists) Ragani and David Newman:
"Brenda is making a new album!!!! Please contribute to her Indiegogo campaign to make it happen. Brenda's music is such a blessing to the world, and we need more of it out there, especially now" – David Newman
"Our sister songwriter needs your support…This is a FIXED GOAL campaign, which means that she loses ALL of her pledges if we don't reach the goal for the campaign! As an indie artist, it's a challenge to raise all the funds needed for the production of a new album, and it's truly through the support of fans from around the world that these albums ever get completed. Help us give some big love to this beautiful and talented international recording artist before her all-or-nothing campaign ends!!! https://igg.me/at/bmcmorrow" – Ragani
–Your postive vibes and visualizations of this music coming to fruition and being released cannot be underestimated. Thank you for that, sweet angels!
– And please do make a comment on the indiegogo page, it inspires others! Thank you!
Big love and gratitude to you!
Brenda